Sweet delicacies are quite a common site in every function out there. And the sweetness will melt every part of your body and makes you fall in love with them. Not to mention especially at a wedding reception often the sweets and desserts are the most memorable. And whether you want to eat formally or wanna grab some junk food, the sweets will fill your every taste bud in a minute. However, eating sweets often become messy, is not it? Why do not you use plastic jars to store all your sweets? Well, this sounds ideal for not only households but also for brands who are looking forward to securing more sales in the long run.
Why plastic jars are great for storing sweets?
If you have a patisserie or a candy shop, packaging them often came at the end of the list. And unfortunately, it is often the most disregarded factor out of them all. Of course, considering the sweetness of the delicacies does matter. However, it does not mean that you should discard the thought of the entire packaging itself. Well, even though unintentional, you are letting go of a great deal of securing more sales and popularising your brand.
Just like how technology has become advanced over the years, your consumers have changed their desires and impressions towards sweets. Remember the last time that you went to the wedding reception? Unlike before dessert or sweets won't be served on a plate. All the sweets will often come to you packed in adorable and handy plastic jars that won't leave any mess on the table. And these jars are often reusable which makes things easier for consumers.
Goes with everything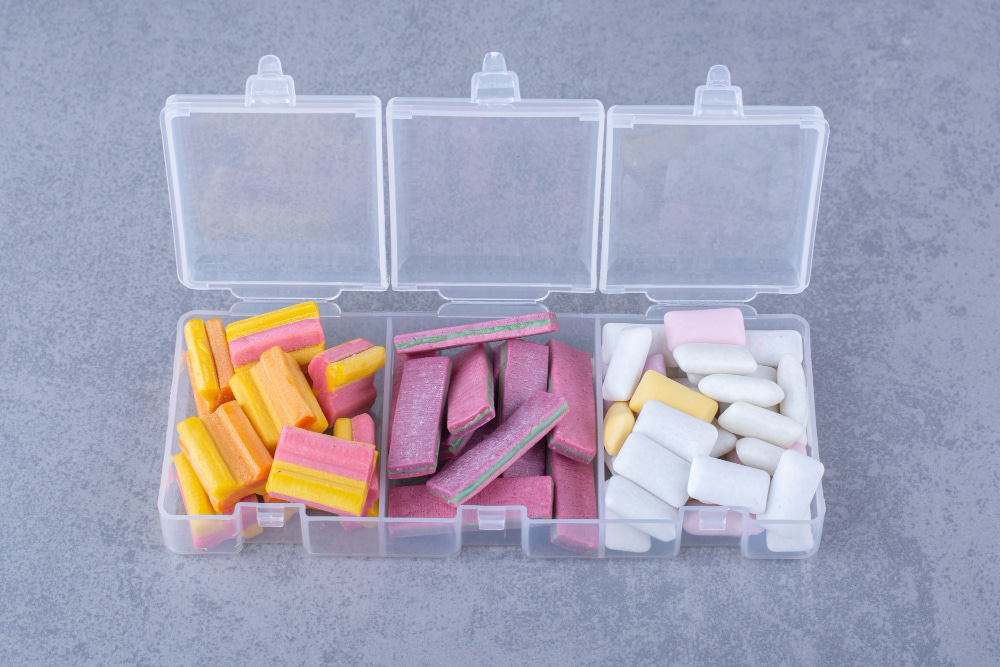 A few plastic jars filled with sweets or candies will be mouth-watering just by the sight of them. Even though, will it goes well with the consumers' theme? You may be worried that it won't be customary for having plastic jars at the function. No need to panic as the jars will take the hearts of everyone in a minute. In addition, these jars can pair with a number of beverages. Whether it is a special wine or a regular coffee, it goes well with anything and everything. So your customers will love them more over time and you will have more orders ahead than before.
No pressure
Seeing well-assorted glass jars looks elegant a first. Well, what would happen if the bottle drops accidentally on the ground? Everywhere will be a mess and it would take a great deal of effort to remove tiny pieces of glass. The same goes when you are using them for your brand. Imagine that you are using glass jar bottles for your business. It would take more additional packaging as the glass is susceptible to damage when transporting. So, you have to spend a fortune on shipping and logistics just to take care of your packaging. However, non of this would take place unless you chose plastic jars to store your sweets.
Fun and alluring display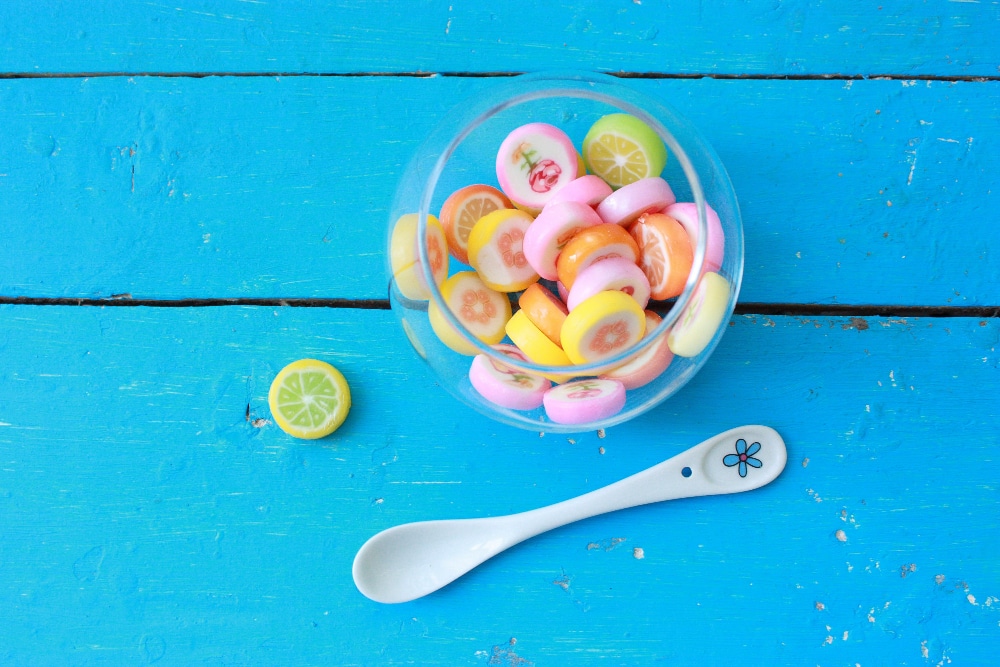 Having an array of desserts or a candy buffet will make the entire sight more elegant. At the same time, candy or sweets in plastic containers or plastic jars will warmly welcome by your customers. You do not have to stick with the same old plastic jar anymore. You can change the shape of the jar as you desire, and give a unique brand identity to your business. However, do not forget to consider the grip of the bottle when deciding the dimensions so your customers easily grab the jar in their hand.
Won't make a mess
Eating sweets can be often exhausting as it can leave a mess. If you tried a slice of cake or doughnut, it is almost impossible to eat them without getting the remnants all over your mouth. So, it can be discouraging for the customers when ordering sweets. Well, if you get plastic jars as your sweets packaging, nothing of the sort will happen. In addition, it is quite easier to clean the bottle. So, there is a high chance that your customers will love your brand over the others. Do not waste more time and place the bet that you are most likely to win.
Cost-effective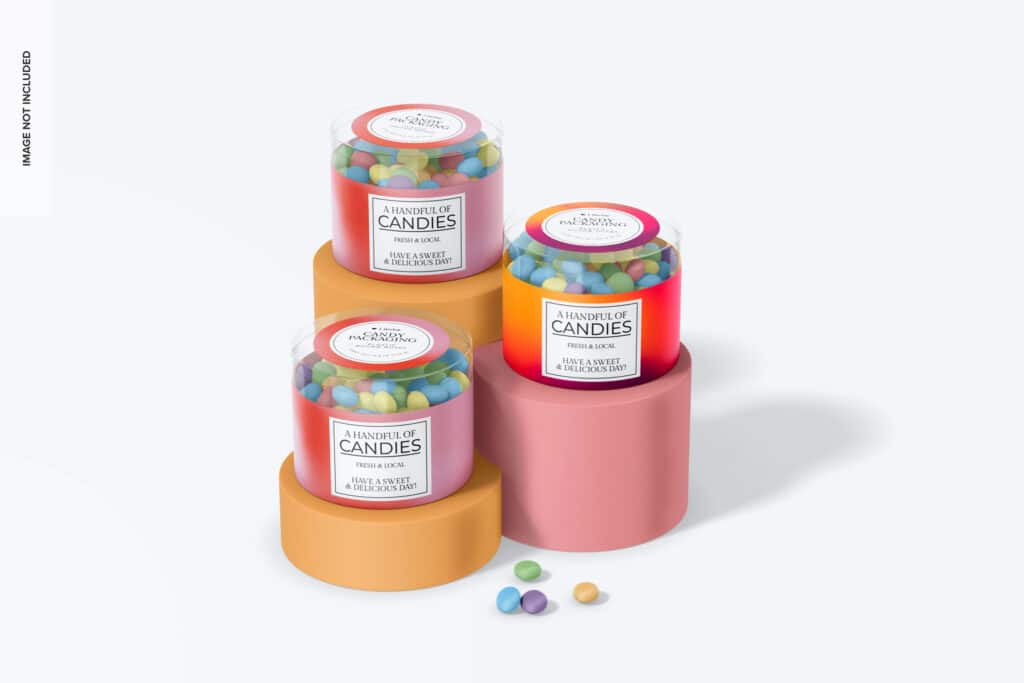 If you are considering to adhere cost-effective practices in your business, using plastic jars and containers is the right call to make. After all, it is vital to keep a balance between what you are spending on the products and the sales that you make. However, as you may know, plastic is cheaper packaging material, so you won't require a fortune, and no need to mess up your original plan at all. You can collaborate with a wholesale plastic jar and container supplier and get all the packaging for your sweets in bulk for cheaper. Oftentimes, the supplier will offer customization and branding options. So, you can create the packaging just the way you want and create the label to popularise your brand.
Parting Thoughts!
Packaging is one of the most influencing factors that attract customers to your brand. However, unfortunately, most brands disregard the importance of the packaging itself. Remember that before tasting any sweets that you manufacture, the first that will come to their sight is the packaging. In short first impression of your customers matters to keep them enchanted with your brands. Well, it seems you have to make a feast for their eyes and the taste buds at the same time. It will surely come in handy if you give it a go for plastic jars. Always get the very best products from a renowned jars bottle manufacturer to thrive in your business.