Thinking why you have to adopt plastic containers for your business? Plastic containers have been used in the food industry for all these years. Of course, due to the growing demand for consumer goods, there are several alternatives for food containers that you can easily spot. So, plastic is not the only option that you can use. As you may know, choosing the correct packaging will be critical whether you have a small or large-scale business. In that case, plastic containers will do a fine job. Not to mention there are a number of benefits that you can look forward to.
In addition, your consumers expect nearly perfect plastic containers which are leakproof, versatile, and food-safe material. Well, plastic containers will tackle all these challenges without much effort. Not to mention that whatever food packaging need your brand requires plastic containers are the one-stop solution for the food industry which you can adopt for your ongoing journey to success. Nothing would be perfect for the industry when there are plastic containers that you can make use of.
7 benefits of using plastic containers for the food industry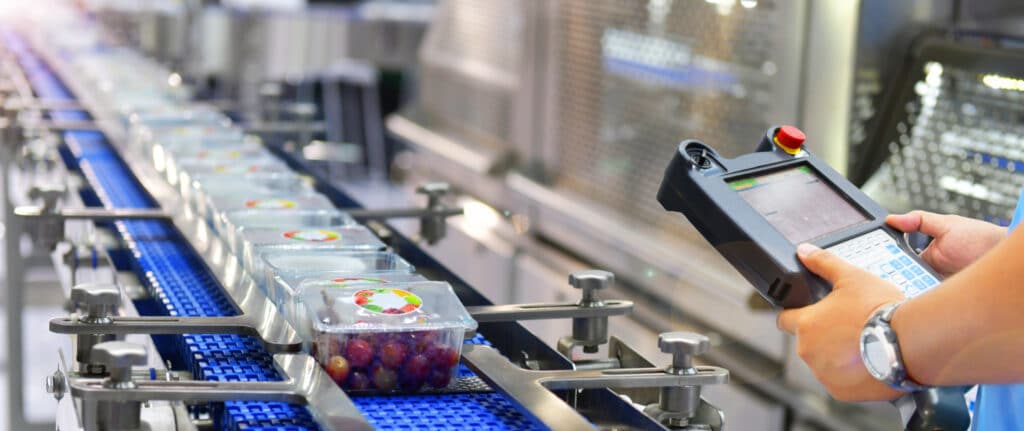 Simply, there is no alternative better than plastic containers that will fit into your product. Plastic containers can be molded into any shape and size, so you won't be put into a dilemma. So, let us find out what more is there once you change your packaging method to plastic.
1. Resistance to chemicals
There is a growing concern going on that plastic may sip into the food via its containers. So, there is no way that plastic may resist chemicals without reacting. Well, this is far from the truth. As you may there are different plastic types such as PET, HDPE, PP, PS, and so on. So, when storing food that may contain certain acids you have to choose the correct plastic type that won't react. Unless you grab the wrong material, there is no way the plastic can sip into the food.
2. Visibility
When it comes to publicity, using plastic containers would be the most cost-effective way. All you have to do is to give life to a new and unique design. Then you can print it in your packaging container quite easily. Not to mention, along with the packaging, you can convey any message and sustainability practice that your brand follows. Moreover, the packaging itself has a major role in marketing and has a strong impact on your consumers as well as on sales.
3. Array of options
One of the key benefits of using plastic containers is that having nearly endless options. In short, starting from beverages, food wraps, high-barrier packaging, and whatever food application needs can be sufficed by plastic containers. Moreover, you can easily mold the plastic into any packaging that you need including trays, pouches, films, pots, utensils, and more. This is why plastic is infamous as a versatile material. So, do not hesitate and choose plastic containers as the packaging method for your brand.
4. Saves money
When it comes to deciding on the packaging option, the cost is another vital factor to consider. After all, you have to spend everything according to the budget limit that you have planned before. Plastic is the cheapest material out there when in comparison with other packaging methods. In addition, these are reusable which cut down additional, costs. Moreover, not to mention that as plastic packaging is lightweight, it will require less transportation and shipping costs.
5. Survive in different conditions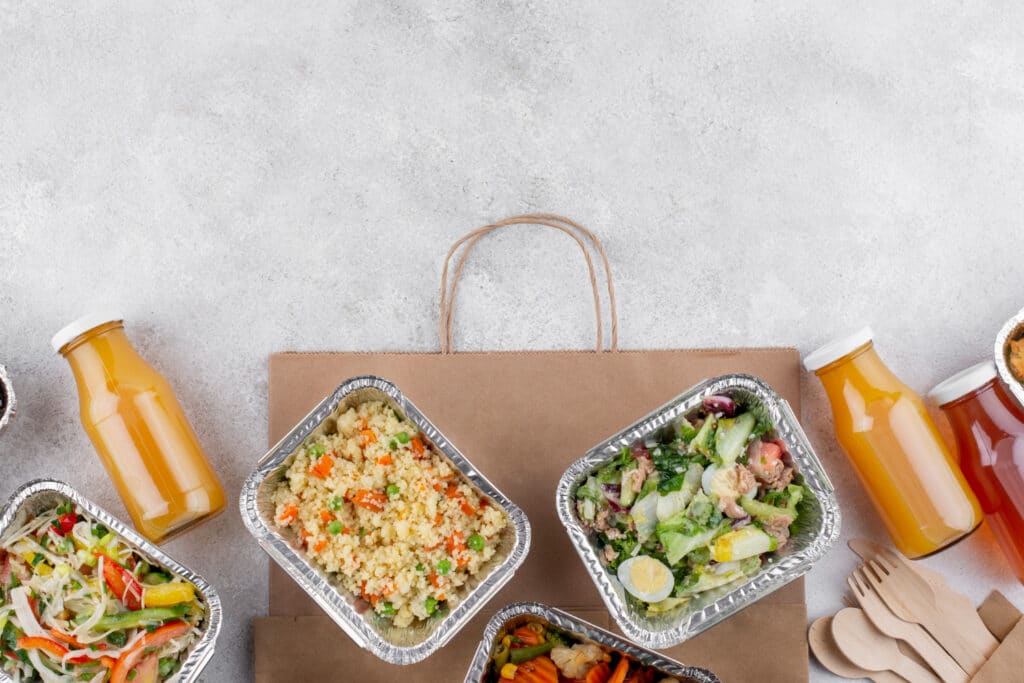 Plastic takes the credit when it comes to surviving in extreme conditions. Unlike other packaging materials, plastic can easily withstand high temperatures whether it is hot or cold. This is why plastic containers are often utilized in packaging frozen or microwaved food items. Not to mention that in some cases, the food can be consumed from the packaging. Such packaging is often used in takeaway boxes in the food industry. From the consumers' viewpoint, this ability of plastic will make their work more easier and convenient.
6. Sustainability concern
Once you heard the word "plastic", you may avoid it due to sustainability concerns. It seems people believe that plastic and sustainability are contrary to each other. Well, this is far from the truth. For instance, PET plastic which is constantly used in the food industry can be recyclable. At the same time, when in comparison recycling plastic requires less every than it does for glass and paper packaging. Occasionally, plastic is regarded as opposed to sustainability concerns. Well, now you know the truth behind it.
7. Prolong shelf life
Another benefit of using plastic containers is that they will help you to keep the food fresh for a long time. As you may already know when it comes to storing food, hygiene is another vital factor to consider. Well, you won't have these issues if you move your packaging to plastic packaging. Especially when it comes to Vacuum Packing and Modified Atmosphere Packaging, increasing the product shell life is not a difficult task at all. In addition, prolonging shelf life means that you will also decrease food waste which is another benefit of plastic containers.
Parting Thoughts!
Once you read the article, you may have come to a realization about all the benefits of using plastic containers. However, there are a number of concerns related to plastic that may cause a red flag in the industry. For one, there is a concern about plastic waste is piling up in landfills. Well, unless the plastic waste is not handled in a proper way, there won't be any issues at all. So, do not hesitate and choose plastic packaging to bring your business to the next level. Still, do not forget to find a well-known plastic container manufacturer, so you will get the products along with quality.