Small water bottles have been an uprise in recent times. You can see many famous athletes holding them in games and in press conferences. Because they are very handy and you can easily hydrate with the proper amount of water at once. Due to these reasons, there is an immense amount of demand for buying small water bottle wholesale in the water distribution industry. So many of these businesses are following the market like a hawk to take advantage of high-quality bottles. The reason for this is that there is a great number of benefits to both the business and the consumer. But not many know the importance of these types of bottles and the number of opportunities they can find. So with this article, we will let you know why you should buy small water bottle wholesale if you are a bottled water brand in this business.
Therefore let's find out some of the benefits of small water bottles first. And later on, we will discuss some of the best opportunities you can find to earn more profits as a bottled water brand in this competitive market.
Benefits of Buying A Small Water Bottle for Consumers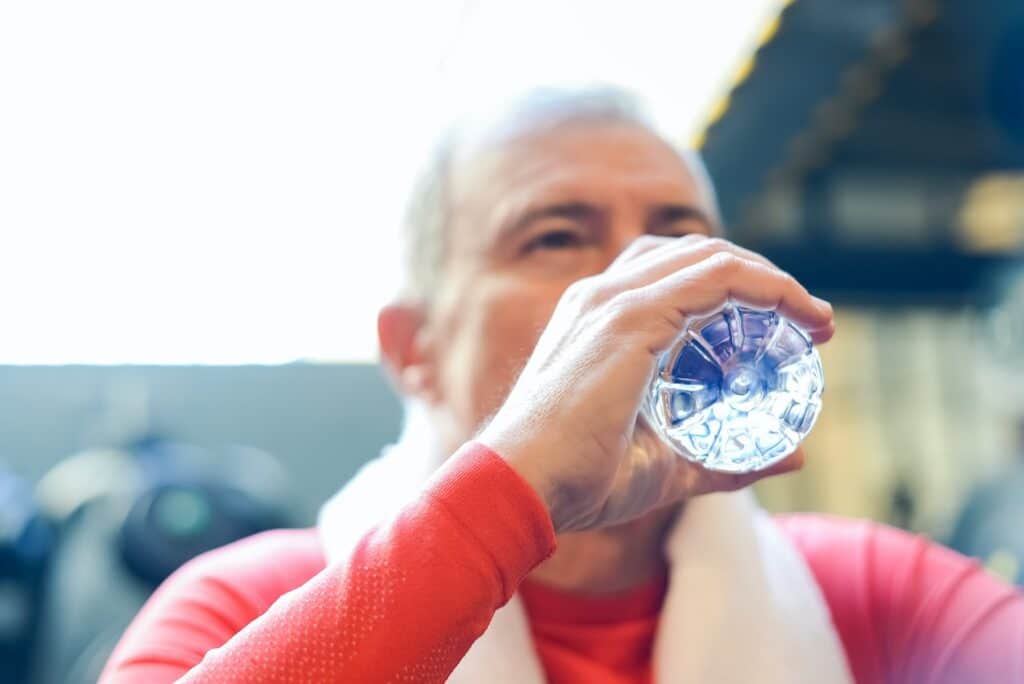 1. Handy Design
In general, small water bottles have a handy that is easier to grab and quench your thirst. These handy bottles have become popular for this reason in the general public as well as in the athletic community. Because a key characteristic of a high-quality water bottle should be its ergonomic design that helps the consumer to drink the water comfortably. Many bottle brands have gone broke for not following this point as people tend away from purchasing a bottle that have a bad design. And that is why you won't have any issues buying small water bottle wholesale since they will always sell.
2. Easy to Carry Around
Small water bottles are easy to carry around than large water bottles. And this is also another major characteristic that many enjoy. Because not everyone would like to get their hands full with a large water bottle. And that is why you can see many people buying and holding small bottles in their hands nowadays more than regular-size water bottles. But make sure the bottles have an appropriate amount of water when considering their size. Because if they were too much small in size, then it loses a lot of their use as it contains a low amount of water.
3. Easy to Store
Since small water bottles do not take up too much space, they are easy to store. So they can e stored in fridges and pantries without taking up too much space. Especially in the case of fridges, if storing your water bottles take up space, then you might have to stuff your other necessities inside without proper storage. So your fridge can become a mess to deal with as time goes by. But with small water bottles, you can avoid this situation and store your item properly inside the fridge. And this is also one of the areas where buying small water bottle wholesale find its use for water distribution businesses. Because people who want to store their water bottle properly inside the fridge tends to buy small water bottle more than regular ones.
Benefits of Small Water Bottle Wholesale for Businesses
1. Increase Brand Awareness
Small water bottles can increase your brand awareness by a huge margin. Because it is easy to carry around, people tend to travel with these water bottles more than regular ones. So you can find these water bottles in unlikely places that would attract attention from people who are looking to quench their thirst. As a business, you can contribute to this increase of brand awareness by branding your logos and colors on the water bottles. Also, you alter the bottle design itself to give it a unique look that will stay in people's minds for a long time. And keep in mind that this is a benefit that you can find from only buying small water bottles in wholesale amounts.
2. Cheaper
Buying anything in wholesale amount is much cheaper if you are a business. And this is common for small water bottles as well since you can save a lot of money. Since they are already cheaper than regular-size bottles, you can save even more amount of money if you were to buy small water bottle wholesale. And this is one of the main reasons why there is a huge demand for these bottles in this industry right now. Because of the benefits, it brings for both businesses and consumers these bottles are the ideal packaging right now for water.
Conclusion
Going through the above points can help you conclude why buying small water bottle wholesale is profitable if you are a bottled water brand. It will be good for both your business and your customers as well. But make sure they are from a good plastic bottle manufacturer to enjoy all these benefits. Because there are many faulty products out there in the market that will lose you money if you were to package your water with them. And it will harm your brand value.
So make sure to buy your bottles from a good place and enjoy all the plethora of benefits we mentioned here with your consumers to earn the most profits possible. And we recommend contacting us if you have any issues related to plastic packaging for your products and we will surely provide you with the best solutions.