If you are a business owner, you know how hard it can be to gain profit. And all your blood sweet is there, so every single penny you can save matters to your ongoing business journey. Since you visit this page, it seems you have intentions of starting your business with relevance to cosmetic containers. Well, as a starter you make the right call to choose the cosmetic industry.
Beginning in ancient Egypt and China, the cosmetics industry has always been significant. Cosmetics were used in those ancient societies for more than just aesthetic reasons, they were used especially for religious and spiritual. Just like the ancient times, the cosmetic industry is crucial and is now worth billions of dollars, and is still expanding even when you are reading this article.
Well, people have a strong desire to elevate their looks which is the main triggering factor for this huge expansion and demand. In addition, cosmetics can help individuals feel confident and attractive, which is what they aspire to. If you are considering starting your own brand of cosmetic products, you are free to do so and it would be ideal as a way of getting more profit. And make sure to get your cosmetic containers in bulk to gain even more benefits.
How cosmetic containers came to be?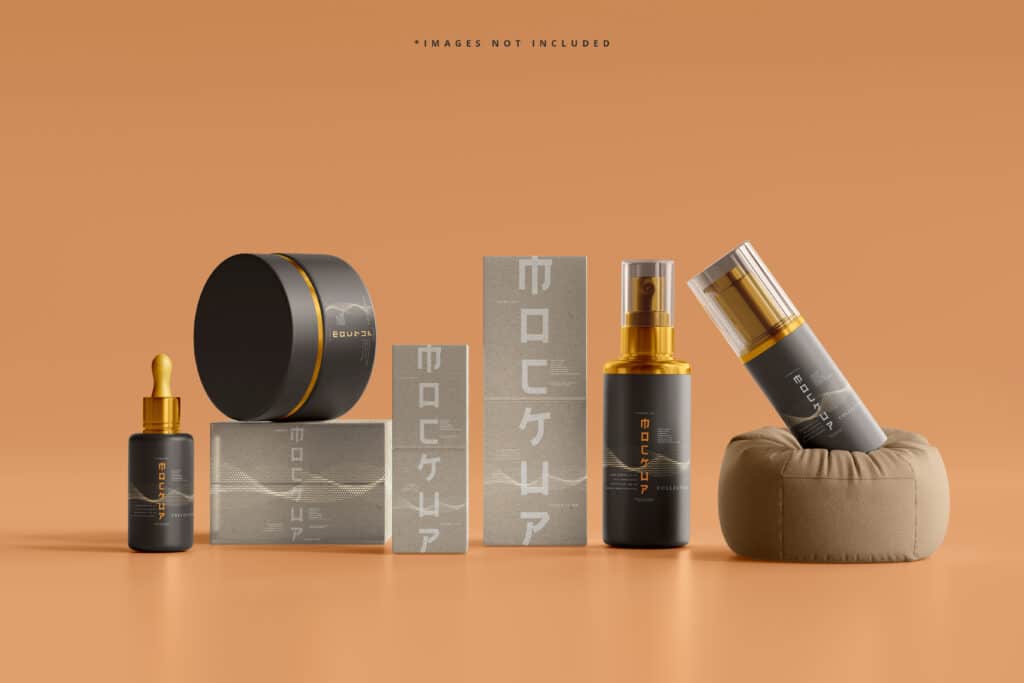 Cosmetic containers were used for the first time around 4,000 B.C. by the prehistoric Egyptians. They stored their cosmetics in vessels made of stone, bone, ivory, and wood. Gods and goddesses were frequently carved into the vessels or painted on them.
The widespread use of cosmetic containers didn't occur until the late 19th century. Prior to cosmetic containers, the majority of women would merely store their cosmetics in a drawer or box. The first bulk of cosmetic containers is manufactured with either metal or glass. Compared to wood or stone, these materials did a better job of shielding cosmetics from air and light. At the present, if you went to purchase cosmetic containers in bulk, plastic, metal, and biodegradable materials are among the materials that are quite common right now.
5 benefits of purchasing cosmetic bottles in bulk for business owners
Whether you have a small or a larger business, you will have to get your supplies unless you own a cosmetic bottle factory on your own. Well, there are a number of benefits when you get your cosmetic containers in bulk. Plus it is more sort of an economical strategy that you can use to cut down some extra costs. And, this is not all, as the list goes on. Let us cut to the chase and find out what are the benefits of bulk purchasing.
Save money
If you are a business owner, the most obvious benefit of bulk purchasing is that you will save money. Unlike getting a few bottles at a time, you can cut down on more costs this way. In addition, you can even negotiate with the wholesale buyer to get some discounts as well. Well, the reason is your supplier knows that it will earn more in the long run. Make sure to do a little research on your own to find the best deals online.
Consistent supply
One of the many reasons for having a hiatus in the business is not having a constant supply of the products. On the other hand, you will have plenty of cosmetic containers in your possession so you won't run out of them anytime sooner. In addition, any time of emergency having some extras will be beneficial to provide products with consistency for your consumers. So, getting mass production will surely come in handy.
Increased quality
Bulk purchases of cosmetic containers have another advantage in that they offer business owners more control over the quality standards of the products. Frequently, most business owners are not aware of the quality that they may get from their retailers. Well, once you are going for bulk purchasing, the suppliers pay more attention to the quality. And often times make the products go through a rigorous inspection prior to sending the order of cosmetic bottles.
Option of customizing
Another benefit of bulk purchasing is that it allows an array of customizing options. So, if you reach a supplier to get a mass quantity of products, you will notice that they will offer a wide range of options quite contrary to the usual ones. So, when it comes to cosmetic containers, they will offer you more colors, materials, shapes, and the freedom to design the label. This will help you to customize the entire product according to the preference of the consumers.
Reduce waste
Frequently, most owners tend to overlook the packaging waste when their place an order. Well, extra packaging can cost a lot even though you may not think so. You can tackle this problem and reduce the waste once you purchase cosmetic containers in bulk. In addition, getting a larger quantity also means that you can reduce the costs goes into extra packaging materials and also save the planet earth by reducing waste.
Parting Thought!
After reading the above benefits, you will surely change your mind to buy cosmetic containers in bulk, the next time you are purchasing. However, especially when getting a mass production of containers, you have to pay attention to the quality of the products. So, you have to find a renowned supplier that does not sacrifice quality and fulfilling your requirements accordingly. Thus, make sure to dig for some information on your supplier before placing your order. In this way, you find the best supplies, and there won't be any reason to put yourself in a pickle.
JarsBottles – The One Place to Buy Cosmetic Containers Wholesale

If you are looking for cosmetic containers in bulk, then you have come to the right place. Because JarsBottles is one of the best plastic container suppliers in the world. And we have a well-earned reputation for producing high-quality containers as well. So you do not need to worry about the quality when you are buying our products. Because we use years of our experience and expertise in R&D to make the products possible. And with the latest technologies and equipment, we deliver these products on time without a single issue. Therefore, contact us today to make your inquiries about our products through our support team and purchase cosmetic containers in bulk.