To keep us hydrated we drink a lot of beverages in our daily lives. So in this process, plastic bottles play a huge role since they are the primary carrier for these drinks. As a container, these bottles have become essential in the market as of right now. And that is why quality remains one of the sought-after factors when selecting a plastic bottle. The same goes for both consumers and beverage makers since the quality of the bottle affects them the most. But there is only a limited no. of supplier that provides a good quality product. So if you are planning to these bottles from a plastic bottle supplier, then you need to quite a lot. Because you need the best containers possible to carry the beverages you make.
However, if you have come to this place, then you won't have to search for it anymore longer. Since you are already at the best place to buy any type of plastic container. Since Aohun plastics is the leading wholesale plastic bottles supplier in the industry. And this post will tell you how we became an industry giant and the services we provide. So at the end of the day, you won't have any issues buying our bottles as containers for your products. Therefore let's start this post by finding out who we are!
Who we are?
Taizhou Aohuan Plastics is the leading plastic container manufacturer in China right now. We have all the certifications and achievements from international standards for the quality we provide with our product. And we achieved this by putting in a lot of hard work and experience we gathered over the years. As a result, we have a skilled and experienced workforce that helps make all our products to the industry standard you deserve. Also, we have all the latest technologies and equipment to ensure the products we make are at the peak of quality. So the combination of all these factors is what makes us the leading plastic bottle supplier in the industry.
But these aren't the only factors that make us different from others in this huge market. Because we have some key services that make us special over everyone. And that is why we are able to gather customers from around the world, especially from the United States, Europe, Australia, the Middle East, and other parts of the world. So let's find out these services that make us special next!
What makes us special?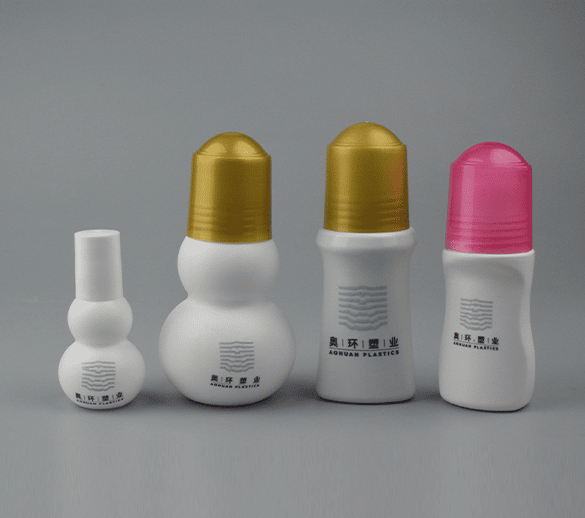 We use a variety of materials to make our high-quality products. And these raw materials we use to make our plastic containers are also of higher quality. For example, We use PE, PP, PS, PVC, PET, ABS, PA, PMMA, and other new materials as raw materials in our factories. Because there are only a few places where you can see this variety of materials as a lot of suppliers only use one material for their products. And this is a huge factor that helped us catch a lot of opportunities in this competitive market. Hence, it has become one of our specialties in the market that many sought after.
These two services of OEM and ODM are a must-have if you want to buy custom plastic bottles as a beverage maker. Because with these services you will have the freedom to create plastic bottles from scratch with the design you want. And a lot of bottle suppliers do not provide this service for their customers. But we at Aohuan Plastics offer this service with the ability to have what exactly you want. And that is another unique trait of our company that allowed us to become the leading custom plastic bottle supplier in the industry.
The higher the minimum order quantity the more you can buy from your supplier. And this is a must-have feature when you buy plastic bottles from your supplier. Because no beverage maker will want bottles in the number of hundreds since they provide thousands or millions of beverages or water bottles to the market. And this is why we are able to provide for a lot of customers since we have a higher MOQ than most of our competitors. And this factor is also another that makes us special as a plastic bottle supplier.
As a beverage supplier, you need the plastic bottles you buy as soon as possible. And to do this you need a bottles supplier with a short lead time. So they will provide the amount you order to your doorsteps at the exact date they specified. Because if they are not able to do this, then you will lose a lot of money as well as some of your business. And that is why we make sure that we give a lot of attention to our production process. Hence, providing the shortest lead time in the industry right now as a plastic bottles supplier.
If you are planning to buy wholesale plastic bottles, then you need to consider the price as well. Because it is crucial to not spend more than you can earn when it comes to buying plastic bottles. So you need to find a supplier who offers you an affordable price with all their services and products. And that will give you the chance to earn more money with your beverage business and come back with more orders. Hence, Aohuan Plastics always provides the best prices in the industry and this is another factor that makes us special in this competitive environment.
So the above qualities of ours are clearly enough to convince you how good of a plastic bottle supplier we are compared to others. And that is why you will have no issues if you were to buy wholesale plastic bottles from us. Therefore get to know how you should contact us next and place your first order!
Aohuan Plastics – The best wholesale plastic bottle supplier in the industry

Contact us today, and get all your needs related to plastic containers fulfilled with our products and services. And also, get all the information and details about our products and our manufacturing process you need from us. So start your purchase now and have the best plastic containers for your products that have the best quality you can find in the market.