In recent times, everyone has started to focus on their health and fitness. Because people have realized that you need to stay fit to live a healthy life. And that is why you can see many people going to gyms and working out more than in the past. Also, people are trying out various vitamins and supplements to help receive a lot of benefits for their lifestyle. Due to these facts, the demand for quality plastic supplement bottles is at an all-time high. Because many vitamins and supplement makers are buying the product to store their products. So if you are also someone who is in this field, then the information you find in this article will be really helpful.
Because it will include all the information you need before buying plastic supplement bottles. And it will help you to find the best packaging available at the market to store your products. And also, it will tell you the importance of having proper packaging for vitamins and supplements as well. Therefore, let's go through some factors that you need to consider before buying this type of packaging.
6 Benefits of buying plastic supplement bottles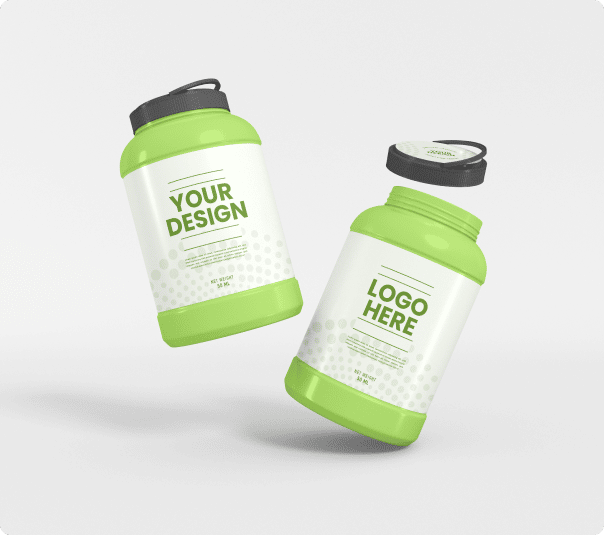 While there are many benefits to this type of packaging as a container for vitamins and supplements. Here, you can find out the most convenient and useful ones for your field. So you can understand how important of a role they play as a container. Therefore next time you need containers for your products, then you can easily buy supplement bottles without worrying too much.
Plastic supplement bottles are highly durable as it is one of the main factors that every container should have. Unlike glass, you will not have any issues during transportation or storage. And that is why you can see many companies in this field use these bottles for their products. Since they won't see any decline in their profits due to damages that could occur to their product. So you should also choose these bottles as your primary packaging for the products as well. And it will save you a lot of money more than you can imagine around your business.
Price-wise plastic containers are much more affordable than metal or glass containers. Because the raw materials used for these products are pricy in nature. And it also costs more to make containers while using these materials than plastic. Hence, these glass and metal containers are pricier than plastic. But you can get all the qualities that they provide at a much cheaper price with plastic supplement bottles.
These supplement bottles are versatile and you can store any type of product whether they are in powder or liquid forms. And that is another benefit that is popular among many vitamin and supplement suppliers in the market. Because they do not need to buy separate containers for their product as they can use these bottles any way they want. So if you also have a variety of products that require a versatile packaging solution, then plastic supplement bottles are your best solution.
Having a quality container with your products adds a lot of brand value to your business. Because it is the first thing that comes in contact with the consumer. Because it is always better to have a good first impression with your products. Since it can lead to more sales and profits and that is why there is a high demand for these bottles as they are easily customizable. So if you are looking to increase your brand values with the packaging, then your best choice is plastic supplement bottles.
The vitamin and supplement products you make will look amazing on shelves and display if they get packaged with plastic supplement bottles. Because if ever have been in a shopping stall that sells these vitamins and supplements, then you might have seen how neatly arranged products look really attractive on display. And one of the factors that helps this scenario is having proper packaging with your products. Since they are customizable and easy to make, then as a supplier you can have the best packaging with plastic supplement bottles.
When it comes to the consumer side, these bottles can be reusable for many purposes. So after using it to store the vitamins and supplement that comes with it, the buyer can use them to store various things. Because they have a lot of space in general and it is way more convenient. Therefore its reusability is one of the benefits that the customer who buys your products can enjoy after its usage.
After going through the above list of benefits, you can see why there is a high demand for these supplement bottles as a primary way of packaging. And this demand is not only coming from the vitamins and supplements field. Since there are a lot of uses for these packaging more than you count. But to take the most benefits out of them you need to find the best plastic containers supplier. Since not all of the places in this industry provide a quality product that will grant the benefits we discuss above.
However, you are already at the best place to buy plastic supplement bottles. And you will have no issues finding the best packaging for you from here as it is one of the leading places to buy all types of plastic containers in the industry.
Aohuan plastics – The best place to buy all types of plastic containers for your businesses!

Aohuan plastic is a leading manufacturer of plastic containers in China. We make the highest quality containers that many of our customers from across the world purchase regularly. And we have won a lot of certifications and achievements over the years for our quality. You can also put your trust in us to provide you with some of the best plastic containers you will ever receive. And we will guarantee your products will shine with our containers. So come to us with any designs or sizes you want and we will make them into containers. Therefore contact us today and get all the information you need on buying plastic containers with lids wholesale with us.