Looking to purchase plastic bottles to package sauces in your restaurant? Whether you have a pastry shop or a convenience food stall, having enough sauce bottles is the first step that you have to make. After all, there would be almost no one that would eat away when there are squeezy sauce bottles on the sight. Remember that when it comes to sauce bottles, your consumers expect far more than mere sauce bottles.
So, if you have any intentions of getting the same old sauce bottles, it is a big no. In fact, not all manufacturers will make these bottles in the same way. So before anything you have to narrow down your search to find quality-assured plastic bottles for sauces in the first place. Not to mention that consumers are keeping all their eyes on the quality standards. Without considering all these factors, you cannot find the best plastic bottles that suit your business. Continue to scroll down, if you want to know how to find the exclusive plastic bottles perfect for the food industry.
5 Things to consider when investing in plastic bottles for sauces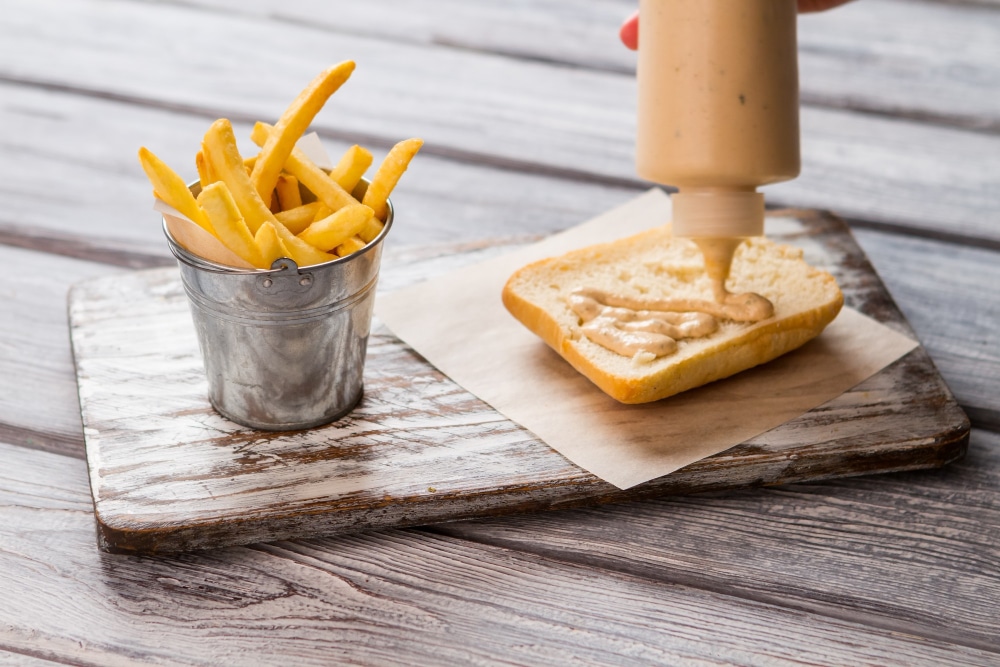 Quality
Just like how you would check the quality of any other product, you have to do the same when it comes to sauce bottles. Let me tell you why. Typically you have to repeatedly squeeze the plastic bottles to get the sauce out of the plastic bottles. After each squeeze, the bottle should snap back to its original size. Unfortunately, this is not the case with cheaper and low-grade plastic bottles. Instead, the bottles will lose their shape and become crooked. Remember, that if you have to frequently replace plastic bottles for sauces, it is another red flag in terms of quality. Thus, you better change to another plastic bottle manufacturing brand.
Food certification and label
As mentioned previously, plastic does not have a very appealing reputation. However, no need to worry, as you got food certification and labels to back these claims. For instance, plastic is often considered a nuisance to the environment. However, PET bottles are recyclable and you can place them on the labels, so your consumers will notice them. At the same time, based on the ingredients and preparations you can even insert things like gluten-free, halal, and vegan on the labels, so the consumers can choose the sauce bottles in accordance with their preferences.
Aesthetics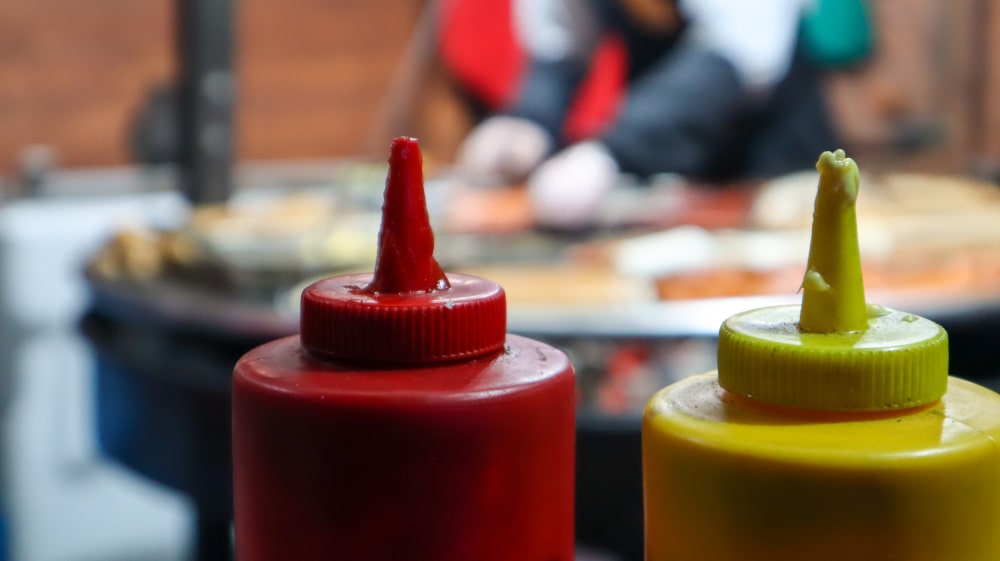 By the looks of it, plastic bottles are nothing more than the packaging of sauces. Well, do not think like that. In fact, the looks of the packaging are more than enough to have a better first impression from the get-go. To make it easier, you have to put a little more effort to make them stand out from the rest. Add a twist to the bottle so anyone would remember your brand just from the sight of the sauce bottle. Remember that before serving the food, sauce bottles would be the first thing that your customer would see. In addition, the more appealing your bottles look, they will give away a sense of quality and satisfy the customers.
Health concerns
There is a huge ruckus going on about the usage of plastic bottles and containers in the food industry. Most consumers believe that plastic is unsafe for food storage as there is a possibility for certain chemicals such as BPA to sip into the foods. In addition, due to this chemical consumption, there are adverse consequences for people including metabolic disorders, reduced fertility, and so on. However, it is vital to keep in mind that, not all plastic types cause such a thereat. PET bottles are one of the most common plastic types that are used for food storage. Plus, PET bottles are FDA-approved plastic, so you got nothing to worry and they are perfectly fine to use for sauces.
Size and color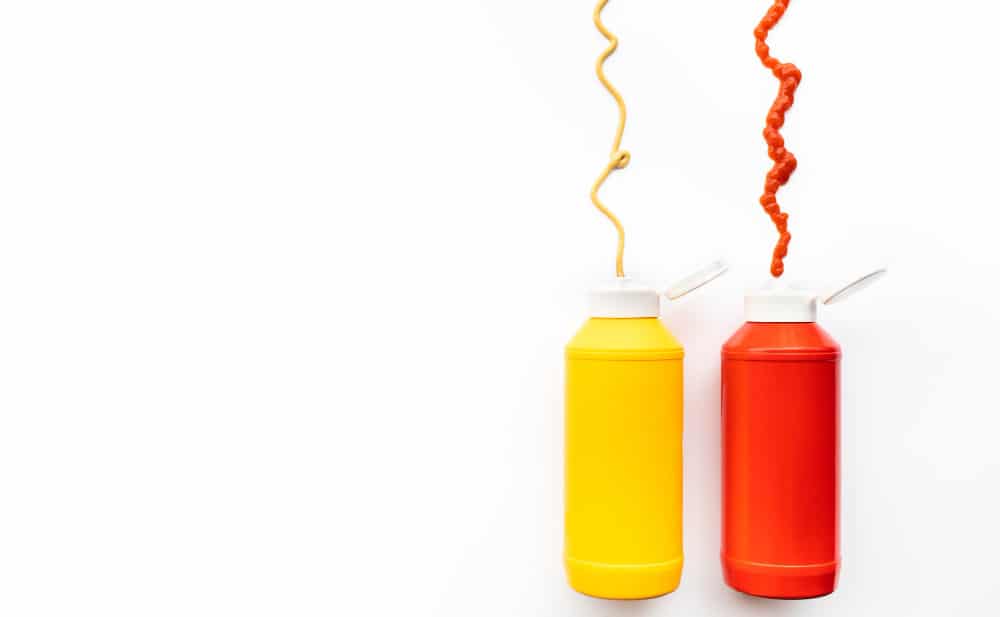 Whether you are ordering the plastic online or buying them directly from a local store, the sizes and colors of the bottles should be taken into consideration. When it comes to size, the bottle should allow a firm grip and ease of use. At the same time, make sure to get round-walled plastic bottles. The reason is that they can prevent the sauces from being clumped together inside the bottle. Choosing the color for the sauce can be another challenge. For instance, using clear flint plastic bottles for sauces can give a sense of classic and high-quality touch while some clients prefer the same old plastic bottles with a dark brown tint.
Parting Thoughts!
Here are the factors that you have to keep in mind when you out shopping for plastic bottles for sauces in your business. Do not even think of skipping a single one, if you do not want to lose your clients. Remember that packaging or the bottles are not just there to keep your sauces. Thus, in order to get more clients and secure more profits, get the best plastic bottles with quality, appealing design, and in accordance with the food certification standards. So, you may be wondering where to find a plastic bottle manufacturer that meets all the above factors. Luckily, we have found such a renowned manufacturer for your convenience.
Aohuan plastics – Come to us for your every plastic container needs

Aohuan plastic is a leading manufacturer of plastic containers in China. We make the highest quality containers that many of our customers from across the world purchase regularly. And we have won a lot of certifications and achievements over the years for our quality. You can put your trust in us as we can provide you with the best plastic containers in the world. And we will guarantee your products will shine with our containers. So come to us with any designs or sizes you want and we will make them into containers. Therefore contact us today and get all the information you need on buying plastic containers with lids wholesale with us.