Choosing the right plastic bottle manufacturer can be confusing. There are a variety of factors to consider, from the type of plastic used to the manufacturing process. Here are some tips to help you choose the best one for your needs.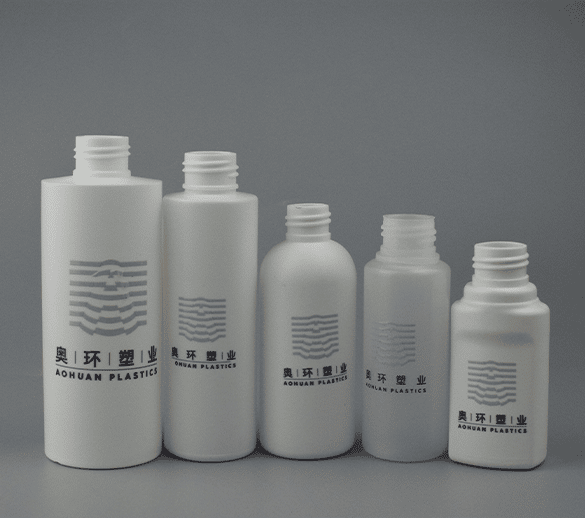 What to look for when choosing a plastic bottle manufacturer?
When looking for a plastic bottle manufacturer, there are certain things to look for in order to ensure you are making a quality decision. The first consideration is the company's experience and expertise in manufacturing bottles. And that is why you want to make sure the manufacturer has a wealth of experience and knowledge in producing bottles that meet your specific requirements, including size, shape, and design.
Additionally, you should ask the manufacturer about their quality control procedures. They should have rigorous processes in place to ensure all bottles meet your required specifications. Furthermore, it is important to check that the manufacturer has a good reputation and is certified to ISO 9001:2015 or another quality standard. This will ensure that they will provide high-quality products and services.
Factors to consider when choosing a plastic bottle manufacturer
1. Quality
The most important factor is the quality of the plastic bottle you buy. Because it is important to find a manufacturer that can produce bottles that are free of defects and meet the specific requirements of the product.
2. Price
Another factor to consider is the price of the bottles. It is important to find a manufacturer that offers competitive prices without compromising on quality.
3. Delivery Time (Lead time)
The delivery time of the bottles is also important. It is important to find a manufacturer that can deliver the bottles on time, without delays.
The customer service of the manufacturer is also important. It is important to find a manufacturer that has good customer service and is willing to help with any problems or questions that may arise.
Types of Plastic Bottles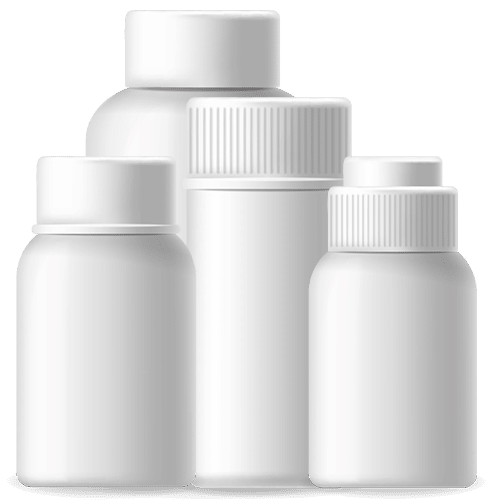 1. PET bottles
The convenience of plastic bottles has led to an increase in their use, and PET bottles are now the most common type of plastic bottle. And the raw material is polyethylene terephthalate, a type of polyester that is recyclable. With recycled PET bottles, you can make new products such as clothing, furniture, and carpeting.
2. HDPE Capsule Bottles
HDPE capsule bottles are made of high-density polyethylene (HDPE) and are typically used for packaging pharmaceuticals and other small items. This is a tough plastic that is both lightweight and resistant to chemicals, making it an ideal material for use in packaging. Capsule bottles are available in a variety of sizes and you can make a variety of shapes and colors to suit the needs of the customer.
3. Dropper Bottles
A dropper bottle, also known as an eyedropper bottle, is a small bottle with a pointed tip and a squeeze bulb at the top. The bulb is squeezed to release the liquid from the bottle. Dropper bottles are used to dispense small amounts of liquid, such as essential oils, medicine, or perfume.
4. Plastic Jars
When most people think of plastic, they think of hard, clear material that is often used in food containers. However, there are also many different types of plastic that are soft and flexible. One example of soft plastic is polyethylene terephthalate (PET). PET is often used to make plastic bottles and jars.
5. Roll-on Bottles
Roll-on Bottles are the latest beauty trend to sweep the nation! These small, convenient bottles allow for easy application of your favourite fragrance. They come in a variety of colors and styles and you can customize them all you want. And roll-on Bottles make great gifts for any occasion!
One benefit of using PET for bottles and jars is that it can be recycled. In fact, PET can be recycled into new bottles and jars over and over again. This helps reduce the amount of waste that ends up in landfills. Another benefit of PET is that it is lightweight and shatterproof. This makes it a good choice for packaging products that need to be transported or stored. For example, many companies use PET jars to package products like spices, peanut butter, jams, and jellies.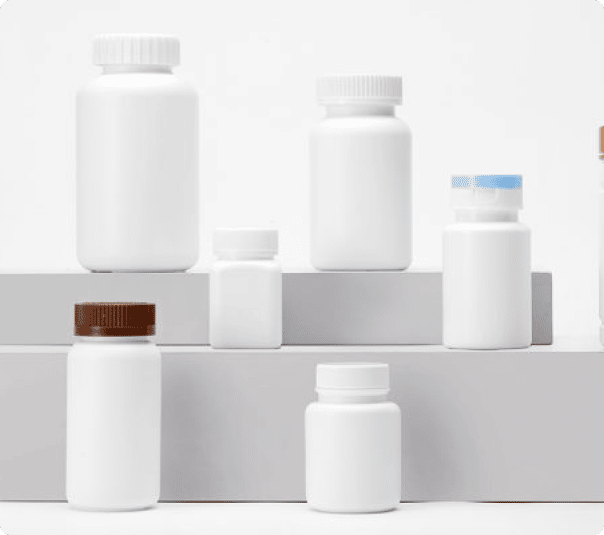 Plastic Bottles Quality
Plastic bottles are everywhere. You can see them on the ground, in the water, and even floating in the sky. It's hard to imagine a world without them. But what many people don't know is that not all plastic bottles have the same features and characteristics. So some have better quality materials than others, and this affects the bottle's durability and lifespan.
When looking for a plastic bottle to purchase, it's important to consider the quality of the material. Some manufacturers use cheap plastics for their bottles that can easily crack or break. Others are made with more durable materials that can last for years. So before you choose a plastic bottle manufacturer, be sure to check their quality rating.
Custom plastic bottle weight and shapes
Custom Plastic Bottle weight and shapes can be very important to some businesses. Having the ability to order custom bottles in different weights and shapes can provide a business with the ability to more efficiently package their product. In addition, ordering custom bottles in specific weights and shapes can provide a business with the opportunity to save money on shipping costs, as they will be able to package products in a way that takes up less space.
Plastic Bottle closure
There are many different types of closures for plastic bottles. The most common type is the screw cap. This closure consists of a threaded ring that screws onto the bottle's neck. The bottle makers use a variety of materials for the screw cap, including metal, plastic, and cork. Another common closure is the pump sprayer. This closure has a small hole in the top through which a piston moves to dispense the product. Some pump sprayers also have a locking mechanism to keep them from being accidentally activated. The third type of closure is the flip-top or snap-on cap. This type has a hinged top that flips open or snaps onto the bottle's neck. They are mostly plastic or metal with logos and designs on top.
Customer service and support
When looking for a new manufacturer for your business, it is important to consider the quality of customer service and support they offer. After all, you will be relying on them to help you with any problems or questions that may arise. It is also important to look at the company's history. Have they had any recalls or product failures in the past? How quickly do they respond to customer complaints? Do they have a good reputation for quality products and customer service?
By doing your research ahead of time, you can avoid any potential headaches down the road and ensure that you are dealing with a reputable manufacturer who will stand by their products and provide excellent customer service.
Conclusion
In conclusion, there are many factors to consider when choosing a plastic bottle manufacturer. By following the advice in this article, you can find the best manufacturer for your needs and ensure that you are getting the best possible products.
Aohuan Plastics – The Leading Plastic Bottle Manufacturer

Aohuan Plastics is a leading manufacturer of all types of plastic containers and caps in China. We have vast experience behind us that we earned over the years with excellent support staff to back it. And due to the quality of products we make and the service we provide, we attract customers from all around the world. Not just that, we are exclusive partners of many popular brands that come to us to buy wholesale plastic containers. It is because of the long-standing relationships, we have built with our reliability and quality over the years as a business that we were able to achieve this status. Therefore you should not worry about a single thing when you are buying plastic bottles or plastic bottle caps for your business from us.
Contact us today, and get all your needs related to plastic containers fulfilled with our products and services. And also, get all the information and details about our products and our manufacturing process you need from us. So start your purchase now and have the best plastic containers for your products that have the best quality you can find in the market.