Various businesses and companies use different types of plastic bottles to store their products. But they are mostly used to distribute liquid products with a specific amount. Choosing the best type of plastic bottle to distribute your product as a business is an important decision. And it will have a lasting effect on your profits and the quality of the product you manufacture.
If you're running a business that sells liquids used in skincare such as shampoo, conditioner, massage oils, and many more. The ideal type of plastic bottle for this type of product should be a pump bottle dispenser. A type of bottle that dispenses a small amount of liquid every time you pump, and it's an effective way to get your sanitation products while you are in the bathroom.
And with the current pandemic situation, if you are interested in investing in germ sanitizing products and are looking for containers. The most common and reliable way to dispense sanitizing agents is plastic spray bottles. That covers a larger area and easily used on surfaces at a distance. Due to the current pandemic, hand sanitizers have become a necessity in a person's daily life. And by choosing the most durable and effective plastic spray bottle as a sanitation provider, you may be able to increase the quality of your product as a manufacturer.
Above mentioned uses of plastic bottles are just a few considering the vast market it has. And as a manufacturer choosing efficient and effective plastic bottles that dispenses your product should be essential to your business.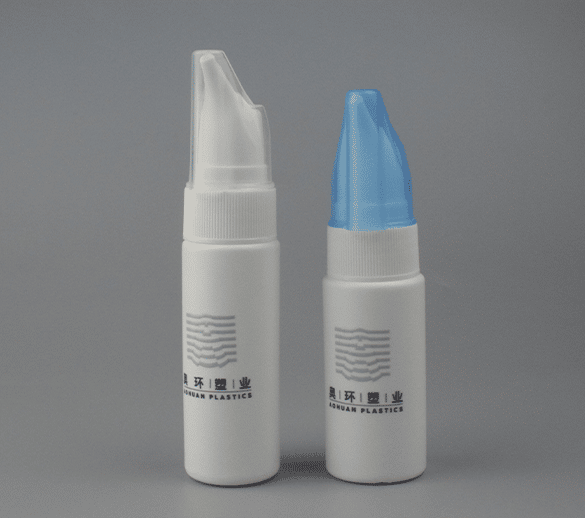 Choosing the best Wholesale Plastic bottles Manufacturer
As a container that issues your product, plastic bottles should have a certain amount of quality and durability. So, you have to find the best and reliable wholesale plastic bottle manufacturer to handle your products. But there are many manufacturers in the industry that don't provide a product of good quality. Most of those manufacturers use cheap materials and zero industrial standards to make their products. So, be careful of offering your businesses to these fraudulent companies and ruin your reputation and product quality.
But we at Aohuan plastics recommend our plastics bottles and containers to all businesses with a 100% guarantee. Whether it's related to skincare, sanitation, or medical purposes, we have all the containers that suit your requirements. Our products are durable and use the best raw materials from PE, PP, PS, PVC, PET, ABS, PA, and PMMA. We use injection blow molding, pressurization, absorption, and other modern production technologies to manufacturing our products. We make containers that can store liquids up to a range from 1ml to 3L and provide OEM and ODM services to our customers. Aohuan plastics are also specialized in medical containers and provide plastic bottles that are able to carry medicines and other chemicals.
Aohuan plastics is one of the leading brands in the wholesale plastic bottle manufacturing industry in China. We have formed many partnerships with other popular brands to deliver their plastic requirements. And we also have many unique customers all around the world from the United States, Europe, the Middle East, to Australia. These are customers that have trusted and relied on us for years to achieve their wholesale plastic needs. We have been able to please all our customers with years of experience in the industry and the quality of product we provide.