In today's world, we use many bottles for different uses in our daily lives. And among them, plastic bottles play a huge role as it is the most popular type of bottle you can find. So with the rise of its popularity, there is another product that has come to light and it is the plastic cap. The plastic cap is the part of the bottle that helps the user to easily close and open a bottle. And there are many types of plastic bottle caps since their design change according to the bottle. Therefore the demand for custom plastic bottle caps has also increased recently in the market. So in this article, you will be able to learn the reasons for such a climb in demand. And also, you will be able to understand the importance of plastic caps more in detail.
Therefore, if you are someone who has a business that is related to beverages or plastic bottles, then this information will be helpful. So to start this discussion let's find out some of the uses of plastic bottle caps. And finding out about them will let you know how important are these caps for their containers.
Uses of plastic bottle caps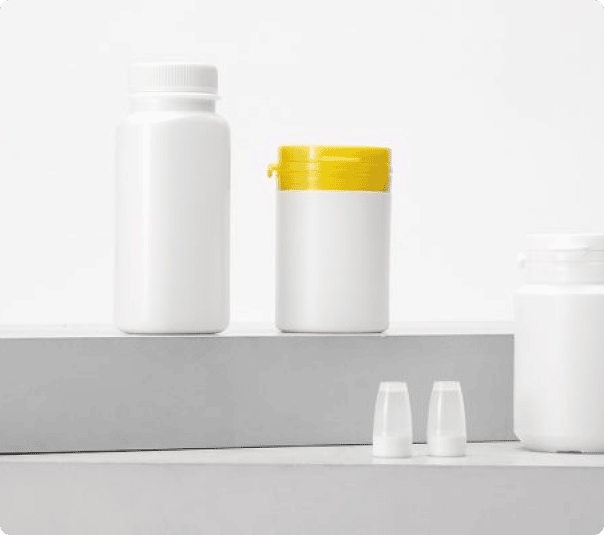 First and foremost, the basic use of plastic bottle caps is its accessibility. Because it helps the user to easily open and close a bottle when they need it without a hassle. And even though these plastic caps come in various designs and sizes, they all serve this one purpose. Also, the whole plastic bottle will lose its purpose if they do not include a good and functional plastic cap. So many beverage companies that use plastic bottles for their products make sure the plastic caps they come in are up to a good standard.6
The ability to tightly close the plastic bottle without leaking what's inside is also another benefit that a plastic cap brings. Because it is a must-have for a plastic bottle to have a tightly closed plastic cap. Since many use plastic bottles as it is very easy to carry them and travel. So if the plastic cap does not provide the ability to close the bottle tightly, then it's useless. And this is a major reason why many people put a lot of care when deciding on a plastic cap for their bottles. Since it holds a great value that helps the plastic bottle become complete as a perfect product.
Plastic bottle caps bring a lot of cost-effective features to a business than the others. One of the features is its cheapness as a product since its raw material is plastic. So even if you were to buy them from a direct supplier or a reseller for your beverages, you will be able to have great prices that are easy on the pocket. And even if you were to make them in your factories, you will have no issues making them under the budget while not losing their quality. Hence, there is a huge demand for these plastic caps than their counterparts in the market such as metal.
You can find plastic bottles that fit any type of bottle in the market. Due to this versatility, it has become one of the most sought-after items among similar products. Because you cannot find this versatility in metal bottle caps which is a similar product to plastic caps. And this is due to the high customizability you can find in products that have plastic as their main raw material. Therefore the manufacturers of plastic caps have the freedom to create caps with any design or size. So similar to plastic bottles these plastic caps have also become a versatile product that helps many businesses to brand themselves. Since they can make custom bottles and caps to match their products to increase their brand value.
Recycling is always good and it is a great way to become sustainable. But many think that the only part of the bottle that can be recycled is its body, not the cap. However, contrary to the popular belief, plastic bottle caps are highly recyclable and it is very easy to do so as well. So many businesses have started to use bottle caps instead of staying away from them as sustainability comes into action. Therefore if you are also looking to buy plastic bottle caps for your beverage products, then you should not worry about their lack of recyclability as it is false.
The above uses of plastic bottle caps can help you convince how important it is to have a good plastic cap with your beverage product. So if you are looking to buy plastic bottles with excellent caps, then you are already at the right place! Because this is the home of one of the best manufacturers of plastic containers in the industry. And you will receive nothing but the best here when it comes to both the service and the product. So let's find out about how to get in touch with us next to buy our products.
Aohuan Plastics – Your First Choice!

Aohuan Plastics is a leading manufacturer of all types of plastic containers and caps in China. We have vast experience behind us that we earned over the years with excellent support staff to back it. And due to the quality of products we make and the service we provide, we attract worldwide customers. Not just that, we are partners of many popular brands that buy wholesale plastic containers from us. It is because of the long-standing relationships, we have built with our reliability and quality over the years. For that reason, as a business, we were able to achieve this status and fame. Therefore you should not worry about a single thing when you are buying PET bottles or plastic bottle caps for your business from us.
Contact us today, and get all your needs related to plastic containers fulfilled with our products and services. And also, get all the information and details about our products and our manufacturing process you need from us. So start your purchase now and have the best plastic containers for your products that have the best quality you can find in the market.